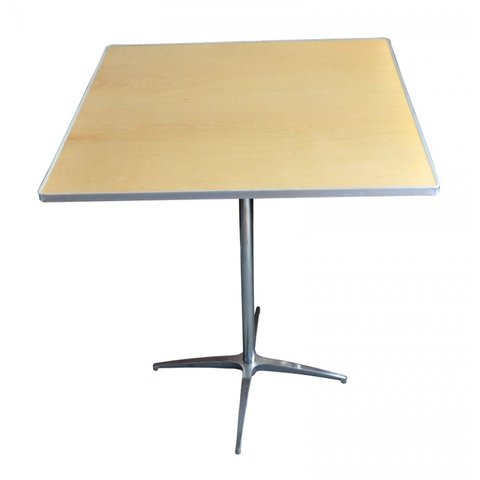 30in Square Hi-boy / cafe' table




$13.50

Please call 219-887-9644 to reserve this item.

These square cocktail tables can be set up as a hi-top (42" tall) or at a standard cafe' (30" tall). Table tops are 30" X 30" square.
NOTE: Kwik Covers are NOT availble for this size table. We recommend using square (108" X 108") or round (108" or 120") tablecloths with these tables.