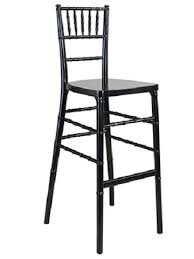 Black Chivari Bar Stool - Padded




$10.50

Please call 219-887-9644 to reserve this item.

Black Chivari chair with a white padded seat. Other seat cushion colors available upon request. You can fit 2 chairs at a 30in round hi-top table or 4 chairs at a 36in hi-top table.
Delivery only. Unavailable for customer pick-up.