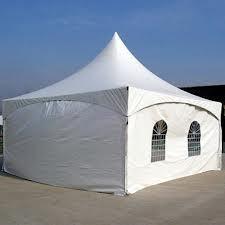 20ft Hi-Peak Solid Sidewall




$45.00

Please call 219-887-9644 to reserve this item.

Solid tent side walls add privacy and block small breezes and direct sun. We recommend only using 2 sidewalls or up to 3 max. There are no doors on our sidewalls so at least one side must remain open and unobstructed.