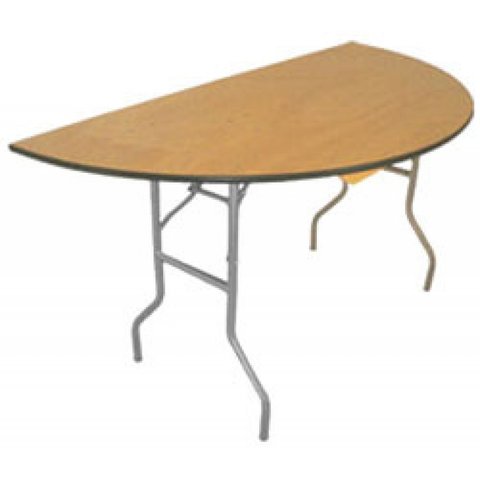 60in Half Round Table
Actual Size: 60in diameter - 1/2 round X 30in tall





$10.00

Please call 219-887-9644 to reserve this item.

This table is great to place aginst a wall where space may be limited. A 120" round linen is great for this table which will drop all the way to the floor.