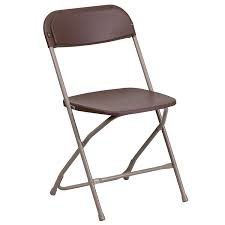 Brown (Outdoor) Folding Chair




$2.50

Please call 219-887-9644 to reserve this item.

Introducing our collection of Brown Folding Chairs, the perfect solution for any event or gathering. These chairs are not only functional but also stylish, adding a touch of elegance to any occasion. Made with high-quality materials, our Brown Folding Chairs are built to last and can withstand heavy use. The chairs are designed to be easily folded and stored, making them a convenient option for those with limited space. The warm brown color of the chairs adds a classic and sophisticated feel to any setting. Whether you're hosting a formal event or a casual gathering, our Brown Folding Chairs are the perfect choice. They are versatile, durable, and affordable, making them a great investment for any event planner, party host, or homeowner. Order your Brown Folding Chairs today and elevate your event to the next level!
.50