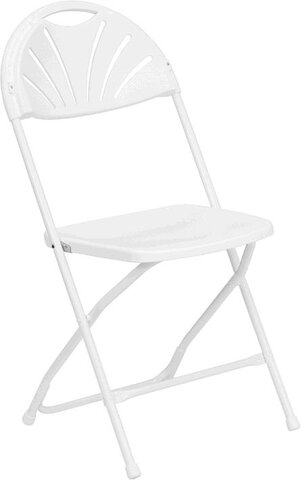 White Fan Back (Outdoor) Folding Chair




$3.25

Please call 219-887-9644 to reserve this item.

White Fan Back Folding Chairs are a versatile and practical seating solution for any event or occasion. These chairs are perfect for indoor or outdoor use, and their lightweight and foldable design makes them easy to transport and store. The fan back design provides comfortable support for the back, making these chairs ideal for long periods of sitting. They are made of high-quality materials and are built to last, ensuring that they can withstand frequent use and heavy weight. Whether you're hosting a wedding, conference, or backyard barbecue, White Fan Back Folding Chairs are an excellent choice for comfortable and stylish seating.