Thanksgiving Rentals from Illiana Party Rentals
Thanksgiving is a cherished holiday in America, celebrated the fourth Tuesday of November each year. It's a time for families and friends to come together, express grratitude, and enjoy a bountiful feast featuring turkey, stuffing, and various side dishes. As people gather to give thanks for the blessings in their lives, it's essential to ensure that the holiday celebrations go smoothly. That's where Illiana Party Rentals comes in. When it comes to your Thanksgiving holiday rental needs,
Illiana Party Rentals
is the ideal choice. Their extensive inventory includes everything from tables and chairs to tents and table ware, ensuring you have the perfect setup for your Thanksgiving gathering. With their exceptional service and high-quality rental items, Illiana Party Rentals can make your Thanksgiving celebration stress-free and memorable, allowing you to focus on what truly matters during this special time of year - gratitude and togetherness.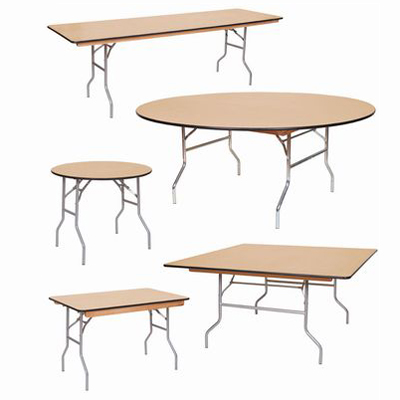 Table rental from
Illiana Party Rentals
When it comes to planning your Thanksgiving dinner, having a well-organized table layout can make all the difference. Whether you're hosting a small gathering or a large family feast, here are a few table ideas to inspire your holiday setup:

1. Traditional Family Style Table:
This classic setup is perfect for a cozy family gathering. Use a long rectangular table and decorate it with a festive tablecloth or runner. Place a centerpiece, such as a cornucopia or a bouquet of fall flowers, in the middle. Set out matching dinnerware, including plates, silverware, and glasses, on either side of the centerpiece. Add a personal touch by creating place cards for each guest.

2. Elegant Formal Table:
If you're hosting a more formal Thanksgiving dinner, an elegant table setup will create a sophisticated atmosphere. Use a crisp white tablecloth and layer it with a lace or satin runner. Choose fine china, crystal glasses, and silver flatware for a touch of luxury. Add a stunning floral arrangement as the centerpiece and place individual menu cards at each setting. Consider using cloth napkins and napkin rings to complete the elegant look.

3. Kids' Thanksgiving Table:
If you're hosting little ones, create a fun and festive table just for them. Use a smaller table covered with a colorful tablecloth or butcher paper that they can draw on. Provide crayons or markers for them to decorate the tablecloth. Use disposable plates, cups, and utensils in vibrant colors or with Thanksgiving-themed designs. Consider adding small toys or activity books to keep them entertained during the meal.

4. Buffet Style Table:
If you prefer a more casual setup or have limited space, a buffet-style table can be a great option. Arrange the food on a separate table or countertop, making sure to have enough serving utensils and plates for guests to help themselves. Decorate the buffet table with fall-themed decorations like mini pumpkins or a garland made of autumn leaves. Provide labels for each dish to make it easy for guests to identify what's being served.

Remember, the key to a successful Thanksgiving table setup is to create a warm and inviting atmosphere that suits your style and the needs of your guests. Don't be afraid to get creative and add personal touches to make the occasion truly special.
Order your tables today!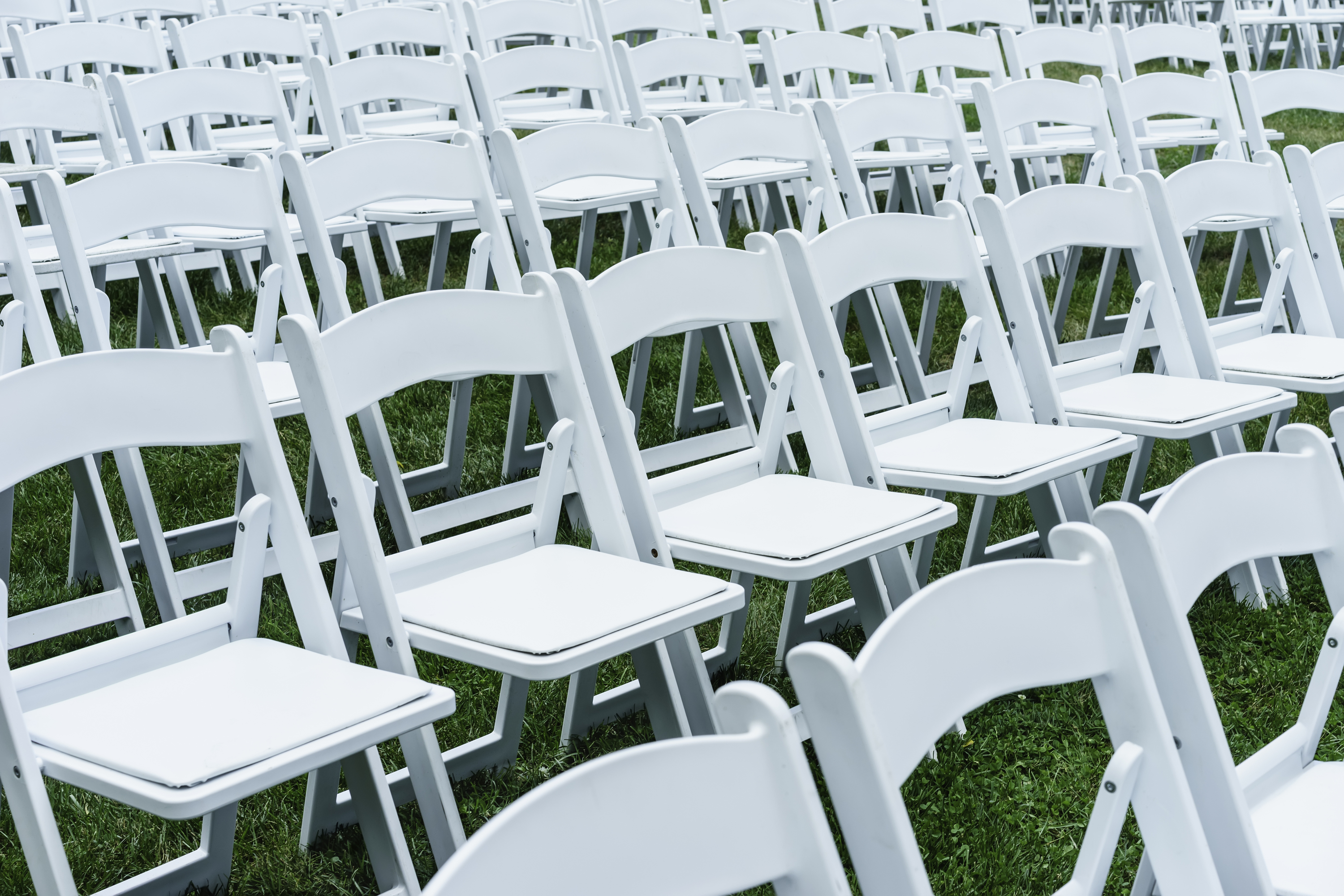 Chair Rental from
Illiana Party Rentals
Are you looking for rental chairs for your Thanksgiving gathering? Look no further! We offer a wide selection of high-quality rental chairs that will ensure your guests have a comfortable and enjoyable seating experience.

Our rental chairs are not only comfortable but also stylish, adding an elegant touch to your Thanksgiving decor. Whether you need a few extra chairs or a large quantity for a bigger gathering, we have you covered.

Our chairs are made from durable materials, ensuring they can withstand the demands of a busy Thanksgiving celebration. They are also easy to set up and take down, making your event planning process hassle-free.

With our rental chairs, you can create a welcoming and inviting atmosphere for your guests, allowing them to relax and enjoy the festivities. From traditional wooden chairs to modern and sleek designs, we offer a variety of options to suit your style and preferences.

Don't let the lack of seating space be a concern this Thanksgiving. Renting chairs from us will not only save you the hassle of purchasing and storing extra chairs but also ensure that your guests are comfortable throughout the gathering.

Contact us today to discuss your rental chair needs and let us help you make this Thanksgiving a memorable one for you and your loved ones.Description goes here
Order your chairs today!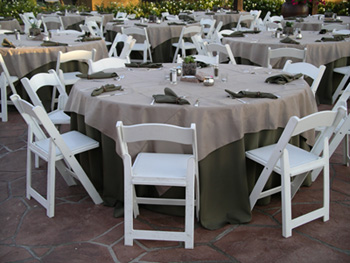 Linen rental from
Illiana Party Rentals
Are you looking for a convenient and stylish way to dress up your Thanksgiving table this year? Look no further than our Thanksgiving table linen rental service! We understand that hosting a holiday gathering can be stressful, so let us take care of the linens while you focus on creating a memorable experience for your guests.

Our rental collection features a wide range of tablecloths, table runners, napkins, and chair covers in various colors, patterns, and fabrics. Whether you prefer a traditional, rustic, or modern aesthetic, we have the perfect linens to complement your Thanksgiving decor.

By renting rather than buying, you can enjoy the benefits of high-quality linens without the hassle of storage and maintenance. Our linens are professionally cleaned and pressed, ensuring that they arrive at your doorstep in pristine condition. After your event, simply return them to us, and we'll take care of the rest.

Not only do our linens add a touch of elegance to your table, but they also protect your furniture from spills and stains. With our rental service, you can relax and enjoy the festivities without worrying about accidental damage to your own linens.

To make the rental process even more convenient, we offer flexible rental periods to accommodate your specific needs. Whether you're hosting a small family gathering or a large dinner party, we have the right quantity of linens to suit your guest count.

Don't let the stress of table decor dampen your Thanksgiving spirit. Let our Thanksgiving table linen rental service elevate your holiday gathering to the next level. Contact us today to discuss your rental needs and reserve the perfect linens for your Thanksgiving table!
Order your linens today!
Order-by-Date

Large event equipment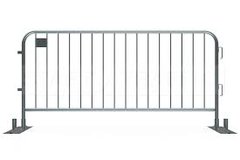 Tents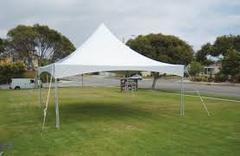 Tent Accessories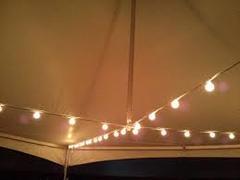 Tables and chairs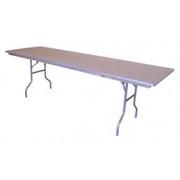 Table linens & Kwik Covers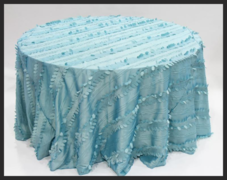 Party Extras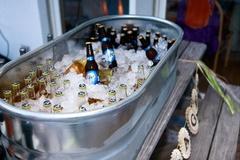 Concession Equipment and Supplies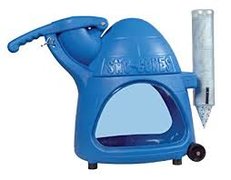 Porta Potties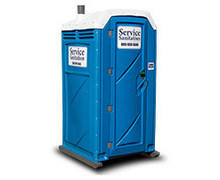 Yard Signs