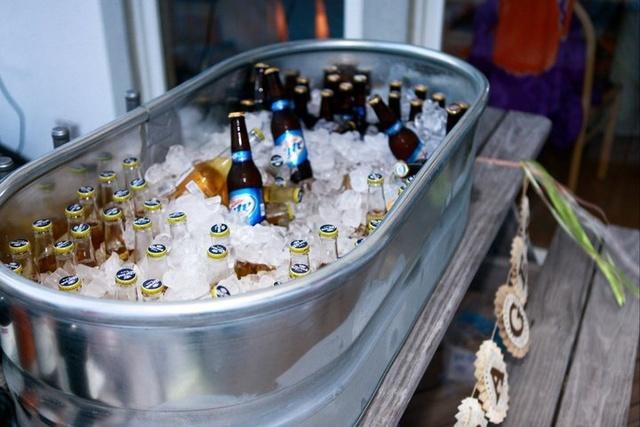 100 gallon galvanized beverage tank
Actual Size: 2ft X 4ft X 2ft tall





$59.00

Please call 219-887-9644 to reserve this item.

If you're having a really HUGE party and need to keep a ton of bottled / canned beverages ice cold, look no further. THis thing will hold up to 20 cases of "beverages" on ice (ice and beverages not included). This thing is so big you could probably take a bath in it! It measures 2ft wide, 4ft long, and 2ft tall.