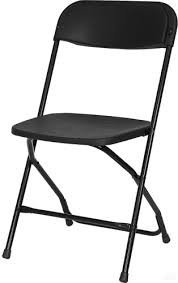 Black (Outdoor) Folding Chair




$2.75

Please call 219-887-9644 to reserve this item.

Black Folding chairs are a versatile and practical seating solution for any event or occasion. These chairs are designed to be lightweight, durable, and easy to store, making them perfect for both indoor and outdoor use. Whether you are hosting a wedding, conference, or backyard barbecue, black folding chairs provide a comfortable and stylish seating option for your guests. With their sleek black finish, these chairs can complement any decor theme and add a touch of elegance to your space. Additionally, their foldable design allows for easy transportation and storage, making them a convenient choice for anyone looking for a practical seating solution. Choose black folding chairs for your next event and enjoy their comfort, durability, and convenience.
.75