Tent Rentals in Griffith, IN
Illiana Party Rentals delivering tents and party rentals to Griffith, Indiana and surrounding towns.
You can count on Illiana Party Rentals to provide the absolute best equipment at an affordable price. We take great pride in our customer service and the quality of our equipment. Our customers are our top priority.

Below are some interesting facts & stories about the town of Griffith, Indiana. Also listed is a link to the town's official website.
Do you want to put a party tent in front of your garage?
Illiana Party Rentals specializes in small, backyard tent events like graduation parties. Why not use your garage as extra space? A typical 2-car garage in Griffith, IN is about 22' X 22'. We can install a 20' X 20' tent in front of that garage to nearly double that space!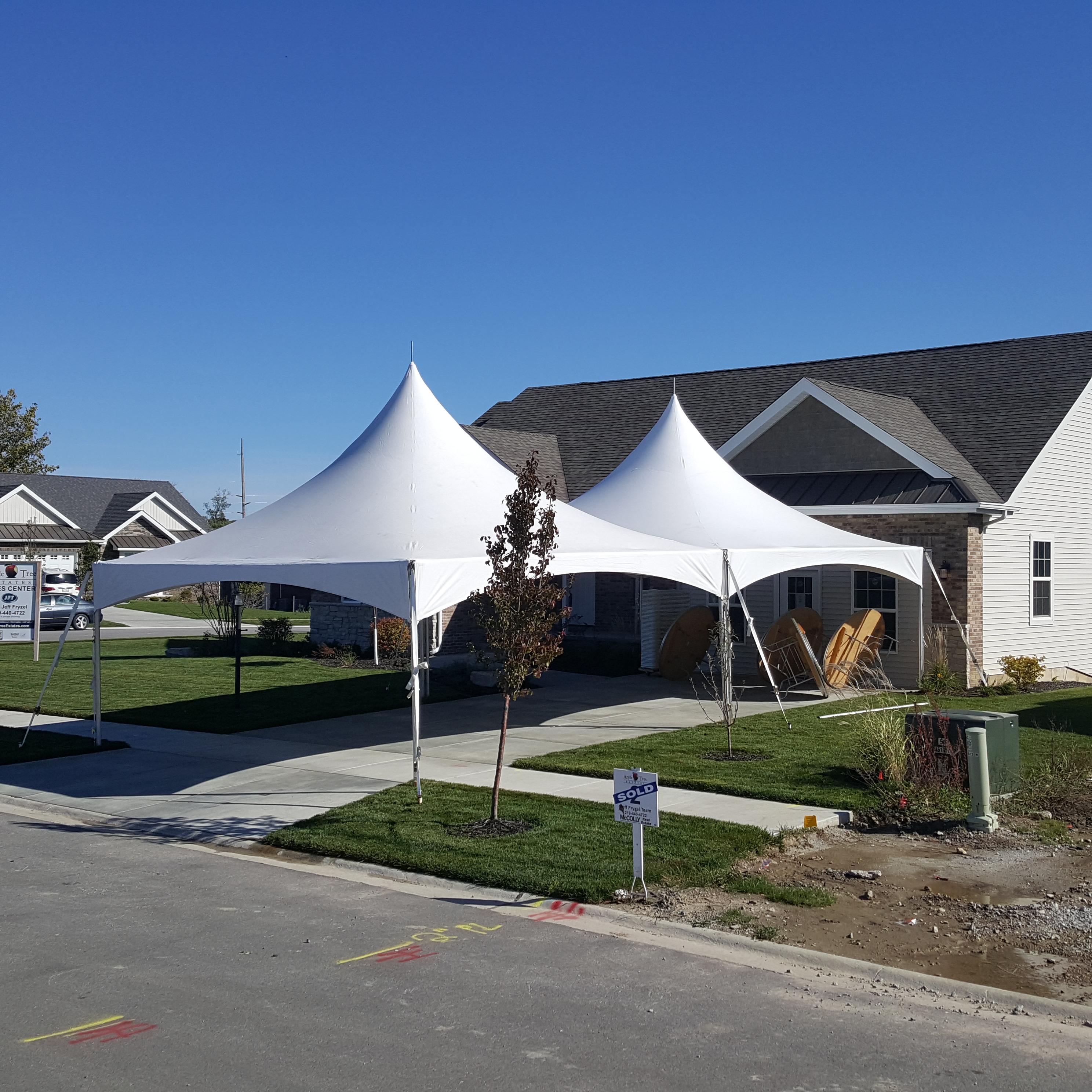 Hi-Peak Party Tent in Griffith Indiana
These hi-peak tents are great for backyard tent events or to cover your driveway to extend your garage space. The center of the tent is completely open so you'll have more room to entertain. These tents come in sizes from 10ft X 10ft up to 20ft X 40ft.
Click here to see all our Hi-Peak party tents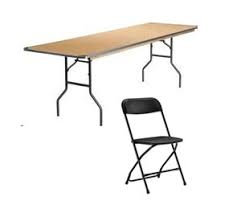 Table and chair rental in Griffith Indiana
Illiana Party Rentals has the largest selection of tables and chairs in the area. We can help you choose the right table and chair combination for your individual needs.
Click here to see all our tables and chairs
Kwik Covers
Add a splash of color to your event with our Kwik Covers. These economical plastic covers with elastic bands are easy to install. They stay put without the need for tape or other fasteners. They can be saved for later use or thrown out with the trash / recycling.
Click here to check out all our Kwik Covers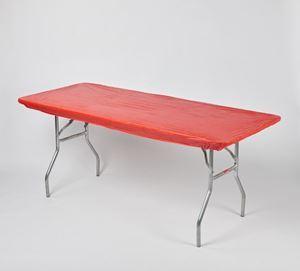 Here are a few local Griffith, IN shops that Illiana Party Rentals endorses.
Lady's Gourmet Popcorn -

We have an abundance of gourmet popcorn that will suit every taste. With flavors from Central Park and Cinnamon Roll to Buffalo Bleu, we have everything for your popcorning needs. Spicy, sweet, or savory, we have it all! Please keep in mind, if there is a flavor we don't have in the shop, we can special order it for you or put it on the wish list to be made. We hope to do business with you soon!
Charcuterie -

We are a specialty grocer offering the finest in cured meats, artisan cheese as well as the finest quality lunch meats. From our grocery selection you can find spices, oils and vinegar, preserves, hand-selected wine and craft beer as well as fresh baguettes baked daily! Illiana Party Rentals highly recommends Charcuterie for all your fine food needs.
Relish -

Honestly, the very best hot dogs in NWI! Owned and operated by an amazing family, cooking everything fresh to order.
A little about Griffith, Indiana
Griffith Indiana, located in what seems to be the railroad capitol of the Midwest. Downtown Griffith boasts a range of awesome shops including several breweries, restaurants, barber shops, a taxidermist, and much more. The town also hosts some amazing festivals including Rock & Rail, Blues Fest, and Octoberfest. In the summer months Central Park hosts food trucks and live bands on Friday evenings. Check out our links below to learn more about what Griffith has to offer.
Town of Griffith, Indiana
Illiana Party Rentals has been providing tents and event equipment to Griffith for over 10 years. All of our rental equipment is cleaned and inspected before each event. We take pride in all our equipment and offer only commercial grade items. In addition to high-quality tents, providing our customers the very best customer service is one thing you can expect from the best rental company in Griffith, IN. Our great customers can attest to our customer service when you view our Illiana Party Rentals reviews online.

We deliver our party & event rental equipment moonwalks all over the Griffith, IN area. If you are unsure if we deliver to you, just call our friendly staff to discuss your event. Chances are we do! We can help you decide what tent & other event rental equipment you'll need to make your event a success!
Click here to go to the Griffith Indiana official website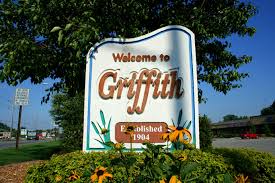 Griffith Rock & Rail Fest

Griffith's Rock & Rail Fest is a ton of fun!
Downtown Griffith
Here's a quick video of some of the things Downtown Griffith has to offer.
Here are some great party rental items from Illiana Party Rentals
Beautiful, commercial grade tents & canopies
All our tents are commercial quality, heavy gauge vinyl ranging in size from 10X10 to 40X120. With many different styles and configurations we are sure to have a tent to fit your needs and budget. We offer professional delivery and installation or you can pick up from our Merrillville, IN location.
Click here to see all our tents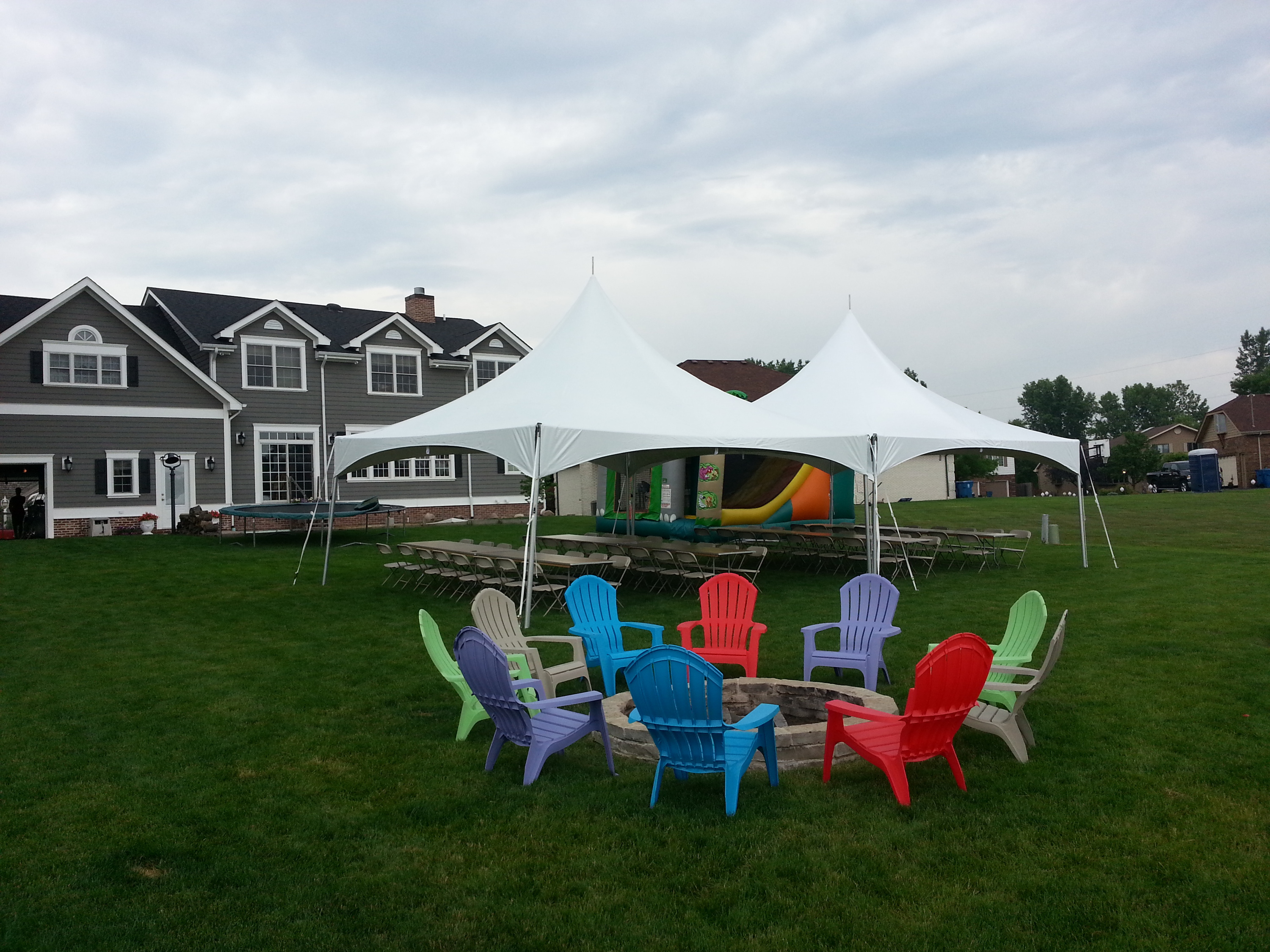 Party extras to make your event pop
Let Illiana Party Rentals bring the party to your location. We have portable bars, yard games, dance floors, even disposable garbage cans to help you keep your property clean and organized.
Click here to see all our party extras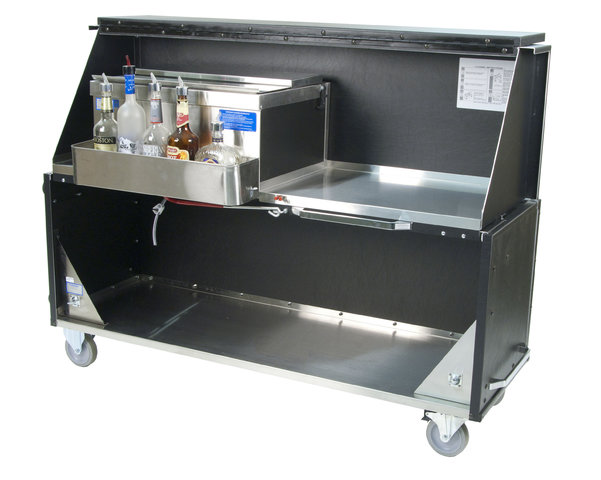 Tables And Chairs
Tables and chairs are must-have items for any event. Your guests will need somewhere to sit and eat / socialize. We have many different sizes and styles of tables and chairs to choose from.
Click here to see all our tables and chairs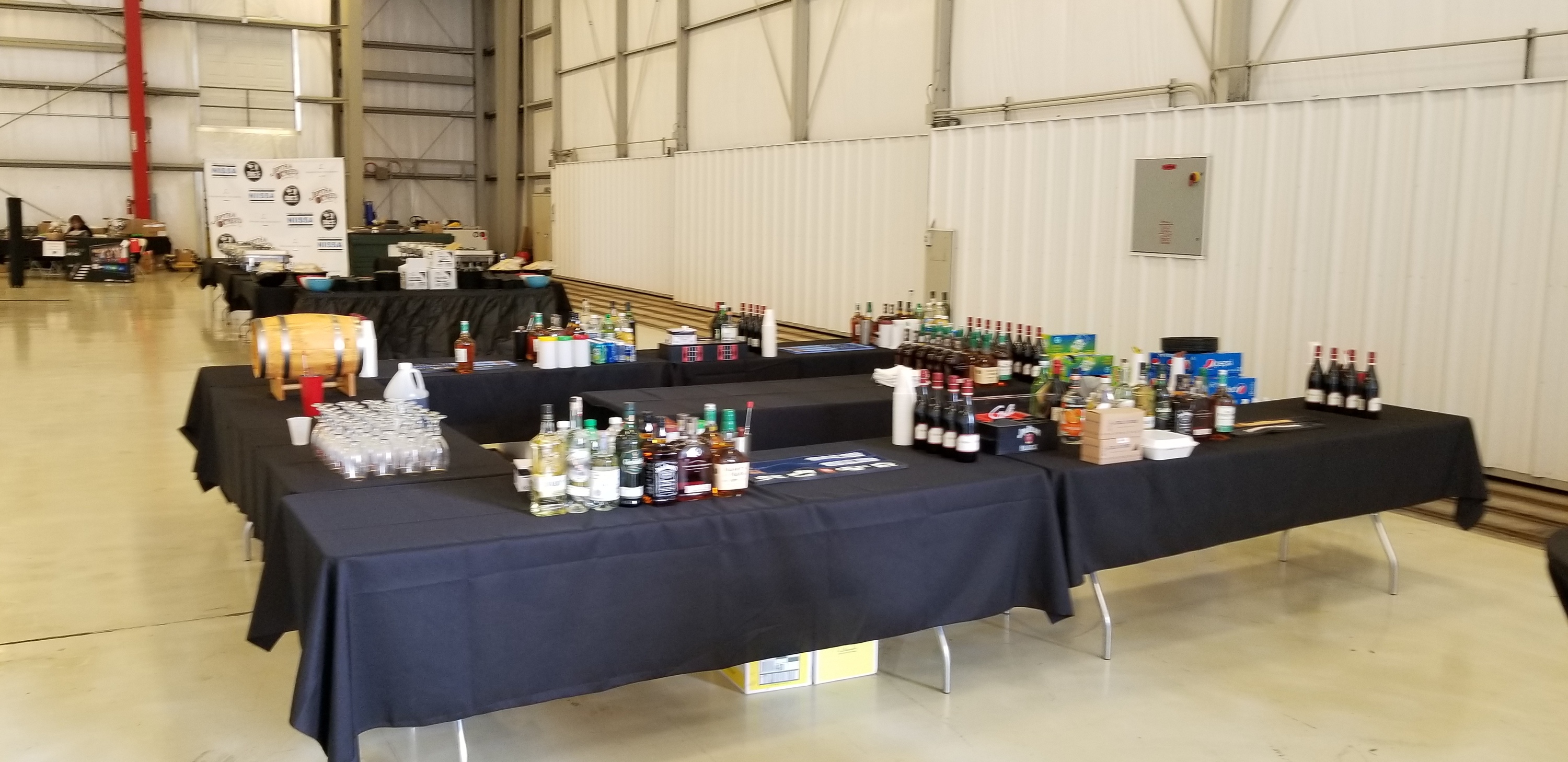 Underground utilities locate
Indiana law requires all property owners to make an important phone call before doing any digging on their land. Whether you are planting a tree, putting in a new fence or children's play set, or digging for any other reason, it is critical that you call Indiana 811 at least 48 hours in advance. The service is available 24 hours a day, 7 days a week. To help insure this service is done in an accurate and timely manner, Illiana Party Rentals can call 811 for you! Please remember, YOU, the homeowner / event coordinator, is ultimately responsible for providing an accurate location for where the tent will be placed. This can be done by marking the area with WHITE marking paint. You can also leave a few pieces of lawn furniture out on the property where the tent will be located. It's always best for you to be available when each utility company comes by (there may be several).
Click here to go to the Indiana 811 official website